Program Enrolment Closes in:

IS 2018 THE YEAR YOU END THE EXCUSES AND FINALLY START YOUR PURPOSE DRIVEN BIZ?
even if you have no idea, no sales experience and sub-zero tech skills
GIVE ME 60 DAYS...
...AND I'LL SHOW YOU HOW TO CREATE AND LAUNCH A PURPOSEFUL + PROFITABLE BUSINESS that is a beautiful branded, client magnetising, sales machine.FACT.
because let's face it
You've been ready!
Ready to share your expertise.
Ready to make an impact.
Ready to make more money (I'mma just be real)
Pumped up, like the countless of times before, you head over to Google and and within 0.56 seconds you get about 298 million results telling you how to start a business.
"Let's do this" you think as you get Pinterest pinning and freebie shopping
But now you're 3 pages of "Ultimate Guides" deep and you're 10x more confused and overwhelmed than when you first started.
Meanwhile...
Your Facebook feed is blowing up with yet another 20 something year old who make 6 figures in 6 months
That was supposed to be you.
You were supposed to HAVE BLOWN UP BY NOW,
makING an impact with your message,
and loving the lifestyle you created.
But your dreams of building a profitable online business have never felt more distant
But you know what separates losers from winners?
It's not grit
Or hustle
Or money
Or looks
Or even intelligence (sad but true!)
It's the first step…
It's the courage and the balls and the guts to take a deep breath, swallow your pride (and fear) and then take that first step
because that is the hardest step you will ever take…
and also the most important!
START AT LAST: The Experience is the easiest foolproof step-by-step system to ditch procrastination and overwhelm and finally start your purpose-driven business that allows you to do more than just pay bills and die (can I get an amen?) even if you have no biz idea, sub-zero tech skills and can barely spare an hour a day!
Module 1: Clarify Business Idea
How to discover the "why" behind your business and how it will influence all your business decisions going forward
How your personality type affects which business types will be best suited to and which to avoid
How to craft a personal mission statement to ensure every venture you take on is aligned with what you love, who you want to serve and your values
How to use your skills and experience to come up with (or refine your existing) business idea that you will love and thrive in
Module 2: Right Idea, Right Client
How to clear the limiting beliefs that stop you reaching your business potential and attracting your tribe
How to choose your audience, research their problems and figure out what they need the most
How to find that all important niche and narrow down your one true client
Understand how your service or product can be transformational in their lives and the key trigger that converts into sales
Module 3: Irresistible Branding
How to create your brand strategy and name your business or brand to reflect your ideal clients
How to draft your pre-branding action and entrepreneur focused Lean Canvas Business Plan
How to get branding inspiration and create an irresistible brand mood board
Best places and practices to commission an amazing logo on a tiny budget
Module 4: Stunning DIY Website
How to plan your website for success, understanding the different journeys for cold, warm and existing customers
How to craft a homepage that tells a compelling story and converts customers to take your desired action
How to write an appealing About page that is client focused and helps move them along the Know / Like / Trust path
How to put this all together using the super user friendly platform Squarespace to create a visually stunning website that is highly functional in turning leads into sales
Module 5: Fabulous Funnels
How to set up your own personal email on your chosen purchased domain for FREE to upgrade your professional image
How to create your on brand newsletter email template
How to write highly converting email sequences, that effectivelymove customers along the buying journey
How to create your first automated sales funnel that will generate reliable revenue on autopilot (my exact sales funnel example included)
Did someone say...BONUSES?
Bonus Course #1: Facebook Ads Mastery (Worth $297)
In this bonus course I walk you through setting up a complete Facebook Ad campaign that converts.
If terms like Conversion Pixels, Lookalike Audiences and Ad placements leave you beyond confused…prepared to be demystified
Bonus Course #2: Lead Magnet Magic (Worth $97)
Discover which lead magnet will be best for your business and easiest for your ideal client to consume
Step-by-step how to design and deliver your lead magnet
How to create an attractive graphic (like the one next to this text)
Where to place it for optimum views and sign ups
Bonus Course #3: Social Success (Worth $197)
How to choose which social media channels are best for your business
How to set up Facebook and Instagram to be client generating social machines
How to create your own weekly social media posting schedule
The best social media scheduling tools and how to use them to your advantage
So who the heck am I and how did I became a business startup expert?
OK, so I'm not really a business startup expert but the hundreds of aspiring business owners I have helped go from never believing they could ever start a business around their purpose to finally starting a profitable business that makes an impact on the world, just by repurposing their existing skills, actually think I am.
I think it's a nice side effect of helping so many people overcome their struggles after they have been floundering around & being desperate for so many years.
Before I dedicated myself to helping people say adios to struggling to know how they could repurpose their knowledge, skills and experience to start the purposeful biz and lifestyle of their dreams, I was a miserable Investment Banker at one of the worlds largest investment bank in London, UK
It took a lot of inspiration & a truck-load of guts to walk away from a clear path to a 6 and even 7 figure salary to get to where I am today.
I could take up this whole page on "the diaries of a soul-destroyed investment banker" - it was worse than the movies - and how it put me on the road to living my purpose but my losses in motherhood was the stark wake up call that life is way too short and I was born and alive for so much more.
So, the reason I am CALLED an expert is because one fine day, I decided I was going to really figure this whole entrepreneurship thing out.
For once, I wanted a solution..not a possible solution but a sure-shot, carved-in-stone solution.
And so I did.
I gave it my all (time, money, effort) and I am incredibly proud of the results I have managed to get for me and my people.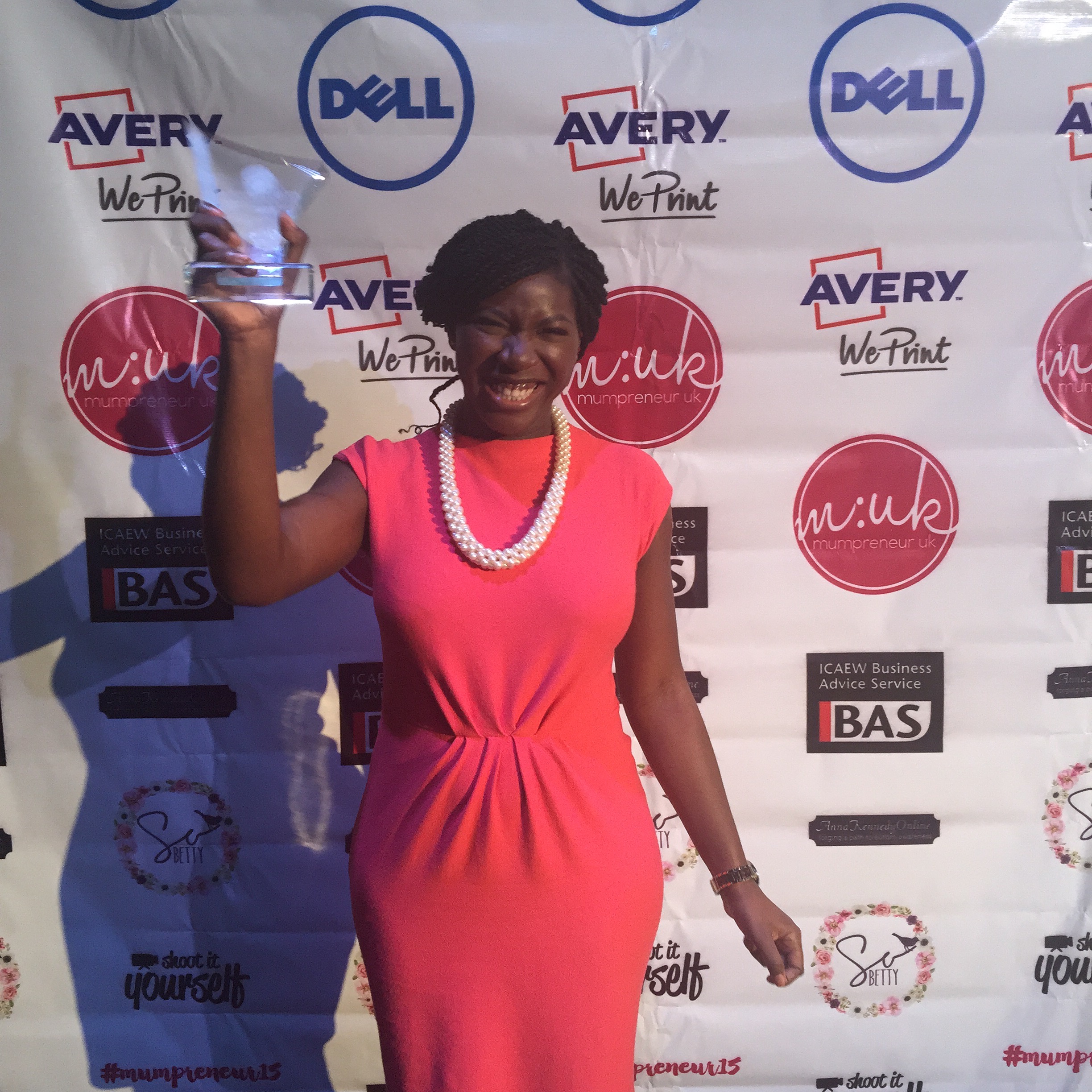 Now, I'm British so we don't like to brag but...
My first business I launched - a product baby business - won 4 awards in less than 6 months, and within a year it was in 10 stores in the UK, 1 in the Middle East and I was named a top 100 Mumpreneur
Then following the exact strategy I SHOW in this program, I launched my second business a few years later - this exact online coaching and educator business you are look at - and I made 5 figures in my 1st month!
But the best part is that I'm doing the work that I'm meant to do and living my purpose:
Helping aspiring entrepreneurs build profitable purpose driven businesses that fulfils them on every level.
I focus on consistent action so you can grow your business and grow it quickly.
I've helped purposeful women grow incredibly lucrative businesses that are aligned to their values by getting laser-focused on the tasks that matter, and forgetting the rest.
So If you've never heard of me or Start at Last...
then hear from some of the amazing women who have passed through this program.
These are the shining stars, the hall of famers, the star students of Start at Last. The good thing is none of these people are "special".
No special education
No special connections or friends in high places
No special secret advantage
Listen to these stories and ask yourself, "Are these people an entirely different breed of human?" "Do they have 2 heads?" (My Dad's favourite question when someone elso came top in the class lol)
Your answer will be a big resounding NO.
Money Back Guarantee
So, I know a lifetime is a long time (obviously lol) but you won't have to wait forever before you start reaping the benefits of your investment.
I am so confident that I will deliver on my end of the bargain, that if I haven't created another 2 courses in the next 18 months...you will get ALL your money back!
How's that for guaranteed value!
Now I know the internet is full of doubting Thomas'…
y'know the type, who get their knickers in a twist the moment you make a claim.
"This can't possibly work for everyone"
"How do I know this will work for me?"
"What if it doesn't work for me?"

So I wanted to come right out and say this,
Yes, START AT LAST does NOT work for everyone.
It does not work if…
You are a dreamer not a doer
You believe that making a living from your 'passion' or 'living out your purpose' is just an impractical hobby, or an impossible dream
You like to stay wrapped up in your comfort zone and hide under your 9-5 blankie because its the easy option
You aren't ready to invest in yourself to practically guarantee you can welcome a stream of dreamy clients ready to throw their wallets at you for your irresistible offer - in less than 60 days
You are not willing to spend at least 5 hrs a week to finally start your business and change up your whole freakin' life! (Okay...a lil' dramatic but soooo true #sorrynotsorry)
But if you
Are a purpose-driven action-ista who is determined above all to make an impact in this world, make a living from your gifts, and live the purposeful lifestyle of your wildest dreams

Are a high performer and you know you're MADE for more than the average person or an average life

Believe in investing in your best asset - yourself

And you want to FINALLY stop wasting your efforts blogging to no audience, drowning in tech overwhelm, badly DIY-ing a Frankenstein of a website, posting aimlessly on social media and basically doing "all the things" that are not getting you "all the results"

And you simply want to follow a proven, ready-to-implement, day-by-day strategy created by someone who knows what really works
Then let me put your heart at ease.
START AT LAST: The Experience is the solution you have been looking for.
MAMA TO MAMAPRENEUR IS UNIKE ANY OTHER COURSE OR PROGRAM YOU'VE EVER COME ACROSS
Taught by Entrepreneurs who's only experience of running a business is their coaching business
Big picture and theory. You walk away with just bits and pieces and no understanding of how to correctly implement for YOUR business
Huge group programs where you get lost in the crowd with little contact with the coach you thought you were hiring
Having started two businesses on maternity leave and then built them up to a multi award winning businesses and 5 figure months
With my experience of both product and service based businesses, you get a full strategy with proven step-by-step tactics to make builing your business and getting results a breeze
In M2M I am personally present EVERY DAY in the exclusive Facebook group giving detailed video feedback making sure you get the support you need
Frequently Asked Questions
+ When does the course start and finish?
The Live program runs for 6 consecutive weeks: April 24th - June 2nd

BUT as you know, a mama's life is never straight forward so if you are travelling, have other life commitments or general life gets in the way, it's not a problem. You receive access to all material FOR LIFE!
+ How much time do I need to commit?
If you plan to work through the live program in real time, I'd recommend between 4-6 hours per week to watch the training, complete the assignments and attend the group coaching call that I personally host each week

However, if you're not able to carve out that much time at first, don't worry hunny! you get lifetime access to the training, so you can easily work at your own pace.
+ Do I need expensive software or tech to take this course?
No.

This course shows you how you can use free and very low-cost programs to start and run a business starting where you are and expanding as you grow
+ Can't I just find all this info online for free?
Yes, you can. There is so much information on the internet on absolutely everything.

BUT if you have no strategy of how to put this information together and what you need to apply to your business - and what you don't - all the free information in the world won't help.

Nothing can beat step-by-step guidance showing you how to apply exactly what you need and that's you get with Mama to Mamapreneur
+ I'm starting from nothing (no website, no branding, not even a biz idea...will this really help me?
Absolutely!

The cornerstone of this course is to make sure that you get the foundations right! A business you are ecstatic about, will run with ease as you have the experience and works around you family.

The whole first module is dedicated to getting this right and you are taught everything to be ready to launch a business by the end of the course.
+ I already have a business, isn't this just for start-ups?
Oh no no no...

Most of the mamas who have taken this course have had an existing business. But if you are not attaining the money goals that you need, you suffer from brand and website shame, and you want a solid plan of how to attract, convert and retain clients then this is the only course you'll need
+ But can I really afford it?
Well, the real question you have to ask yourself is - "can I really afford to not have the much needed help my biz desperately needs?"

The programmes that I have put together is jam-packed with value and worth up to 10x what you will invest. I've tried my best to make it accessible to everyone with payments plans and different levels of commitment so I hope you find the one that's right for you.
Let's re-cap on all you will be getting...
Mama to Mamapreneur Course Video Trainings
Step by Step Tech Trainings
Actionable Worksheets
6 Live & Recorded Group Coaching Q&A Calls
Private FB Community
BONUS: FB Ads Mastery Course
BONUS: Lead Magnet Magic Course
BONUS: Social Success Course
WORTH OVER A WHOPPING $7000!